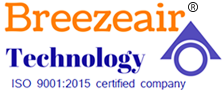 We are Manufacturer, Supplier, Service Provider of Industrial Hoses, Camlock Couplings and our setup is situated in Pune, Maharashtra, India. The single point of source for all the high tech Industrial hoses based on temperature, Camlock couplings.
HVAC & APC Maintenance : We at Breezeair Technology offer you cost effective and finest quality Annual Maintenance Contract which will always ensure you the smooth functioning of your air conditioning unit, ventilation units. Our periodic check up system protects your equipment's.
In case of any problem and queries please feel free to contact us. Our qualified team will be available to serve you anytime. In critical cases, our sales person will personally make visiting and will resolve your problem.We are glad to assure you full after sales support service.
---